Recognizing the significant stress, emotional turmoil, and general uncertainty of teaching and learning through a pandemic, our team focused on providing consistent support and resources for faculty, staff, and students throughout the province.
Making OER Count
As part of Open Education week in March 2022, Amanda Coolidge, director of Open Education at BCcampus, hosted a series of webinars to look at incorporating OER into the tenure and promotion process.
B.C. Deans Align to Support OER
The B.C. Deans of Arts and Science Programs Committee met in the fall of 2021, and on their agenda was a statement of support for the use, creation, and adaptation of OER. This marked the first administrative statement of support for OER in B.C. We had the opportunity to chat with local deans and faculty champions to learn why they're promoting the use of OER in their institutions.
"In supporting faculty choice in educational resources, the B.C. Deans of Arts and Science also support and encourage the use, creation, and adaptation of open educational resources (OER) that contribute to the quality of the student experience in post-secondary arts and science courses. As a group, the B.C. Deans of Arts and Science recognize that open educational resources minimize the cost of learning for students, promoting equity in education and creating an opportunity to improve academic preparedness. Open educational resources also allow faculty to customize their teaching resources, present local examples, showcase their expertise, and collaborate with their peers."
the B.C. Deans of Arts and Science Programs committee
Anti-Racism Statement
While we are learning about improving our understanding of anti-racism, we are also sharing the experience with other institutions to help them develop their own anti-racism policies and processes. BCcampus Anti-Racism Statement
Preparing for Return to Campus – A Trauma-Informed Approach
At BCcampus we recognized we would be facing an uncertain fall, and it would be far from business-as-usual. As students and instructors were told to gather in classrooms again, there was an increase in concern that we may bring into that space the emotions of the past 18 months with added layers of concern or anxiety over the perceived risks involved in face-to-face meetings. Trauma-informed pedagogy is rooted in the theory of trauma-informed practice and reminds us that stress can impede the ability to process information, make choices, and stay focused.
"COVID-19 has provided trauma, which can be locked into our bodies for decades, an ongoing opportunity to rise and surface to our consciousness. The collective uncertainty and fear felt globally can provide the conditions for triggering feelings. We may feel fear, despair, sadness, confusion, lost, helplessness, inadequacy, shame, guilt, hurt and anger, to name a few."
founder of the Trauma Informed Practice Institute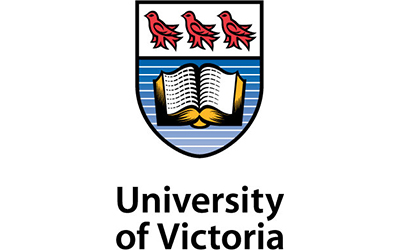 Creating OER Awareness at UVic
The University of Victoria has assembled a team of passionate faculty and students to create awareness for OER within the field of teaching, learning, and scholarship. We are excited to be part of their success story, contributing to their effort via the BCcampus Open Education Sustainability Grant for Institutions.
BCcampus Award for Excellence in Open Education
Whether it was for their demonstrated leadership skills, development of quality OER, ongoing advocacy, or scholarly research, the following individuals were nominated and selected for their contribution to open education:
The Best-Laid Plans: How COVID-19 Hindered (and Helped) One Open Education Project
The best-laid plan can falter for a number of reasons, including a pandemic. During the past year, BCcampus grantees endured the many bumps in the road that COVID-19 threw at them. However, when these bumps threatened to derail UVic's hard work, it held steady with patience, tenacity, and a willingness to accept the situation at hand to create a new plan and gain more experience in how to function in the open education field.
During the initial months of the pandemic, BCcampus amended its project reporting tool by including questions about COVID-19. The new version allowed grantees to provide a comprehensive account of the limitations and challenges they faced because of the pandemic, such as inadequate time to devote to project duties. Based on responses, BCcampus project managers did what they could to support grantees through extending project due dates and adjusting project plans. For the most part, these steps allowed institutions to proceed with their projects. Learn about this is one university's story and how it found a way to carry on.
Promoting Professional Development Through Evidence-Based Teaching
Earlier this year BCcampus saw an opportunity to leverage a generous offer from the Lumen Learning company to participate in its new Lumen Circles Fellowship program, a nine-week virtual community of practice focused on building capacity and confidence for faculty. Lumen offered two positions in its fellowship program, and BCcampus elected to match the offer through our Professional Learning Grant, enabling four professionals from different institutions in B.C. to attend the learning experience.
Pedagogy Before Portfolios
Well-presented professional development events can make new digital learning tools appear all the shinier. Attendees leave feeling inspired and eager to adopt, or rather shoehorn, these new tools into their practice without full consideration of the pedagogical practice needed to make them effective. Such hastiness can quickly lead to trouble whereby the tool becomes an obstacle to teaching and learning rather than an aid.
As KPU's Access Programs faculty continue on their learning journey implementing an innovative curriculum, they can be confident that the digital tool they are adopting is not just a shiny, empty wrapper but one supported by sound pedagogy and filled with the potential to assist Access Program students to move beyond negative assumptions and break down systemic barriers.
Integrating Open Textbooks into Your Learning Management System (LMS)
Some of the open textbooks in the BCcampus open textbook collection are available as course cartridges. Course cartridges are designed to be imported into your institutional LMS, which allows learners to access open textbook content without leaving the LMS. It also gives instructors some limited customization opportunities in that you can reorder chapters of the book or hide textbook content that is not relevant to your learners using the functions within your LMS.
Let's Talk About Suicide
One of the hardest questions you may ever find yourself asking is, "Are you thinking about suicide?" A newly adapted resource, Let's Talk About Suicide: Raising Awareness and Supporting Students, is now available to help faculty and staff discover the tools — and confidence — to ask a student if they are considering suicide as well as guidelines to listen without judgement and share appropriate resources with students.
Safer Campuses for Everyone
With the support of the Ministry of Advanced Education and Skills Training, we developed and delivered several training resources to support the prevention and response to sexualized violence. In addition, an asynchronous sexualized violence training to focus on the prevention and responding to sexual violence on campus that can be delivered within their LMS using Articulate Rise. Post-secondary institutions were also provided small grants to support the implementation of Safer Campuses for Everyone.
Announcing the Recipients of the Open Course Grants
In 2020 BCcampus began creating a collection of open courses to assist instructors and course developers in creating and updating their courses, particularly while transitioning from in-person teaching to online. We are pleased to award grants to four new projects that will grow our open course collection with high quality, relevant course materials that are suitable for programs in B.C. and beyond:
Family Sociology
Entrepreneurship (Years 1 and 2)
Environmental Geology
Psychology of Language
Open Is in Micro-Credentials' DNA
Along with co-presenter Helena Prins, Ross McKerlich hosted a deep dive into micro-credentials in the Current Topics in Micro-credentials FLO MicroCourse.
"Micro-credentials are often recognized by digital badges, which have their genesis in open. As a result, the learner can proudly show their learning achievement to others. Just like the digital badge image embeds rich data, the values of open are embedded in micro-credentials. This could be just the beginning; there could be further open possibilities in micro-credentials with the use of Creative Commons licences."
BCcampus
Pedagogy First: A BCTLC Update
We caught up with Drs. Paula Hayden and Anne Sommerfeld, co-chairs of the BCTLC to discuss what's happening with the BCTLC and what's in store for the months and years to come in terms of teaching and learning in B.C.
"We have probably had more conversations about teaching in the past 15 months than the past 15 years. We do not want to lose that community of practice, that sharing of knowledge. We want to keep the excitement and the innovation coming. Professional development and research in scholarly teaching will help us keep up with evidence-based practice. I don't want to go back to 'normal'; I want to stay forward."
interim director for the Centre for Teaching, Learning and Technology at the University of Northern British Columbia